If you have been seeking the ultimate place for your Mykonos wedding vow renewal, look no further than AGL Luxury Villas. Perched on a seaside cliff in Agios Lazaros and doused in jaw-dropping Mykonos seascape views, our private luxury villas comprise an unrivaled choice of setting. 
Mykonos is renowned for its celebratory character and is considered a top destination worldwide for its notoriously exclusive crowds and upscale party scene. It is a destination that woos visitors each and every year with its a-list infrastructure, creme de la creme facilities and unique natural beauty that also includes some of Greece's most staggering, sought-after beaches. 
Luxury services and idyllic scenery make the island of the Winds the ultimate place in which to write a great, no, an extraordinary Mykonos wedding vow renewal story.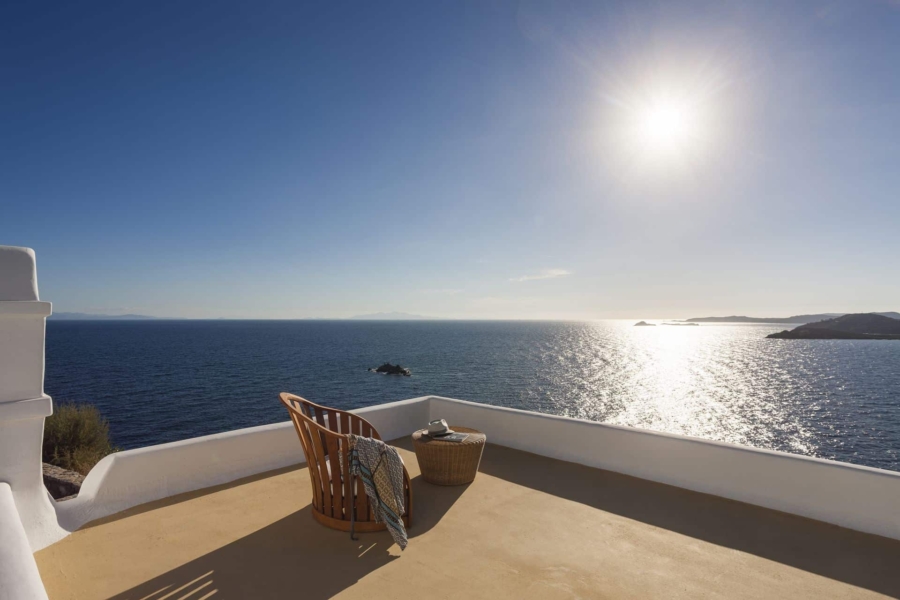 Considering a Mykonos wedding vow renewal?
How exciting! What an extraordinary event to look forward to. Here are a few useful tips for planning a spectacular Mykonos wedding vow renewal celebration.
Choose the right location
A disarmingly breath-taking backdrop is what you are looking for. Agios Lazaros cliffside offers just that. Sunset coloured sky-meets-sea horizons become a marvelous canvas for a Mykonos wedding vow renewal ceremony. Agios Lazaros is primely located just 5 km from Mykonos downtown, so that you enjoy the tranquility of a serene location yet be able to easily make your way in and out of the vibrant center. 
If you are celebrating your Mykonos wedding vow renewal with a group of your loved ones, you will appreciate both space and privacy. Select your dream villa and those of your guests from AGL's collection of the best luxury villas in Mykonos, built on an expansive complex so the residences to have are well spaced yet still conveniently together. Capacities range up to 10 people while private pools and premium facilities come with every villa.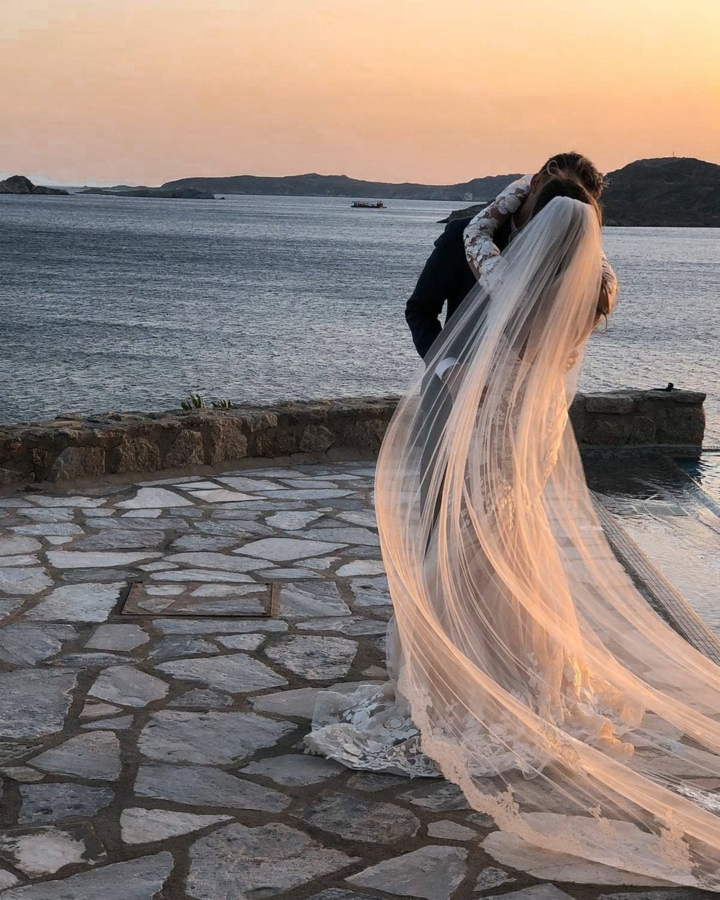 Make the ceremony arrangements
Here's where you can go all out and create a truly magical frame in time. Plan the day of your vow renewal exactly as you have imagined it, with the assistance of a knowledgeable and experienced event planner. Select the ceremony spot, decide on the mood and style of the decor and let us take care of all the small details, according to your preferences or instructions.
Curated list of experiences
Regardless of whether you are sharing your Mykonos wedding vow renewal with a group of friends or it's just the two of you, you will definitely want to have a few incredible island experiences lined up that amplify that feeling of romance and togetherness even more. AGL's Exclusive Services were created to act as your personal concierge in curating a personalized Mykonos stay that is absolutely aligned with your desires. Possibilities are endless and range from super exclusive such as reservations at the island's best restaurants and entertainment venues, to grandiose experiences such as a private ride on a helicopter as well as going on less ostentatious routes, if that is what you would prefer.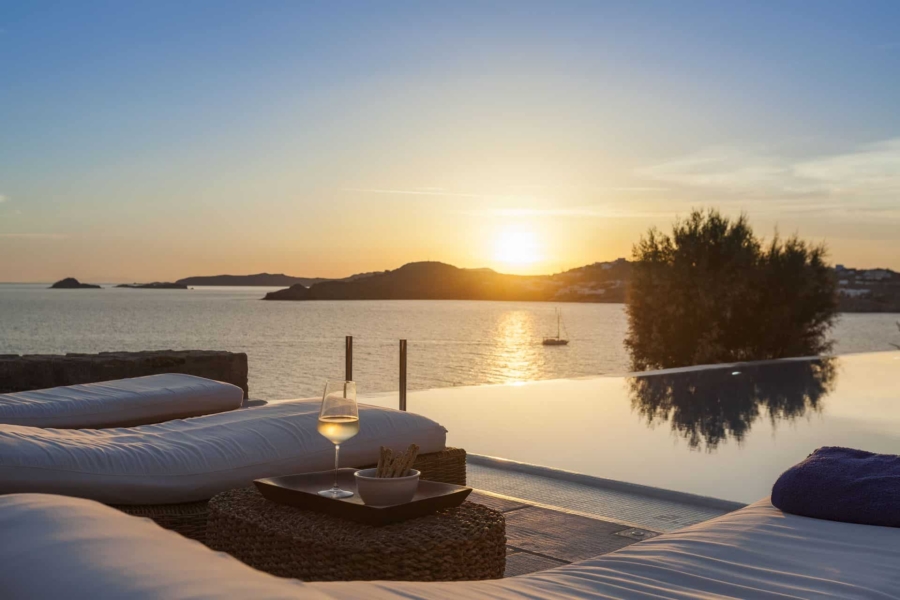 We hope that the above tips have helped you along your quest to secure an extraordinary Mykonos wedding vow renewal experience. We remain at your disposal for any further advice or assistance you need regarding the planning of this exhilarating event that only happens once in a lifetime.